1/2 of all Out-of-Home eating occasions are spent alone
Streetbees Team
November 03, 2019
Brits spent £89bn on drinking and eating out last year
Many Out of Home channels are growing 10x faster than Grocery - yet most of your research spend is on grocery.
Streetbees' Myth-busting Findings:
3 in every 5 Out of Home occasions are experienced alone
1 in every 5 Out of Home choices are driven by tiredness
We eat more calories and more savoury when snacking Out of Home.
Delivery food market grew 14% just in last 12 months - but beverages lost out
Healthy food choices at work get halved after 3pm.
To win at Out-of-Home Brands need to be in the moment with their consumers observing fast-changing needs. Your current solutions not working as they are not captured in the moment;
80% of the explanation behind OOH choices is context and mood - which can only be captured in the moment, at the time of consumption
As choices are determined 80% by context and emotions - you cannot rely on recall, it needs to be in the moment - which current datasets fail to capture. To capitalise on this opportunity you need to observe fast changing demands and address the actual needs. Traditional market research that relies on claimed data only captures one side of the story.
As 75% of our everyday choices are determined by our immediate context and emotions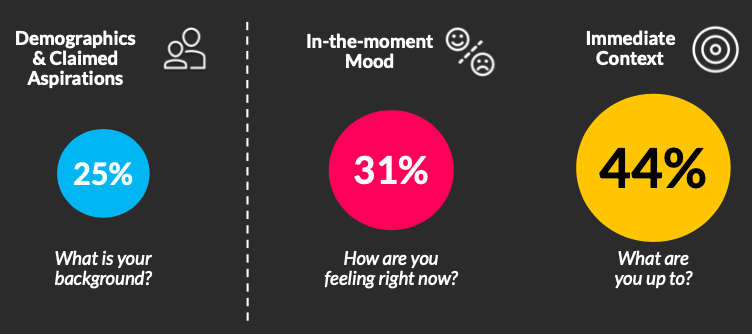 Only those who keep close to their consumers in the momentwith eyes and ears on the street arecapitalising on OOH growth opportunities. If you don't have an agile tool to observe in the moment and act fast, those who can will get ahead.
Streetbees Out of Home keeps you up close and intimate with your consumers wherever they are…
Observe the moment of truth
Decode full context and mood
Reveal hidden opportunities led by consumers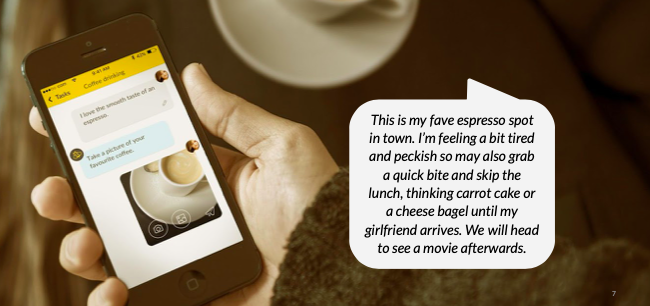 Many blue-chips have already adopted Streetbees' Always ON model to spot opportunities hidden in plain sight. Do you know what really drives yours consumers choices both in and out of home? Capture context emotion in the moments of usage and purchase with Streetbees.