Facing facts: the latest news on face masks
Streetbees Team
June 16, 2020
As of Friday 24th, face masks will be mandatory in England when entering shops and supermarkets - in addition to the existing rules around public transport… France is also implementing stricter regulations on face coverings in public… Even Donald Trump was seen wearing a mask this week - for the first time since the pandemic began! Is this proof that the world is finally listening to reason?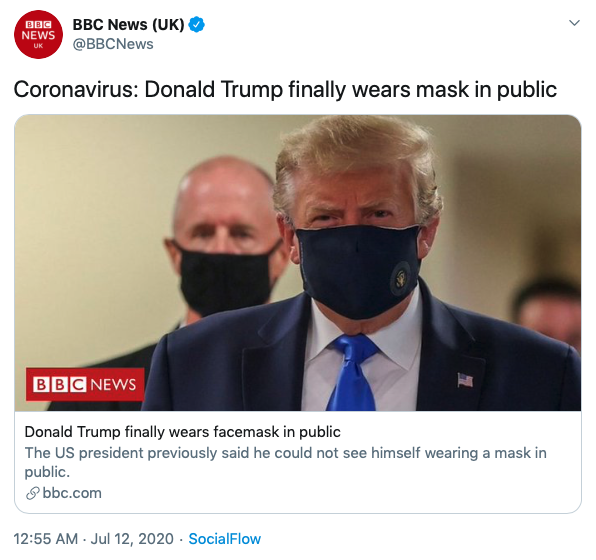 Not worth getting lippy. With face masks becoming commonplace around the world, the beauty and skincare industry is having to adjust to huge demand shifts around certain products. Interest in lipstick has depleted, while eye makeup is seeing a surge - and without access to a vaccine, these measures are likely to stay well into next year, if not on a more permanent basis. 
The face of fashion. For the past few months, we've seen almost every fashion retailer launch their own lines of face masks - some seeing the opportunity for sales, while other are committing the profits to charity. Well, it seems supermarkets are now getting on board - Waitrose has partnered with the British Fashion Council and Bag of Ethics to launch a new range of masks, all designed by famous British labels. All profits will be split among NHS Charities Together, BFC Foundation Fashion Fund and Wings of Hope. Masks are soon becoming even more than a fashion statement - they're evolving into a symbol of ethics, both in terms of public protection and non-profit support. 
Inclusivity is needed, even during a pandemic. Many have raised concerns over the impact face coverings will have on the deaf community. Leading charities have called for the use of see-through masks, as opaque ones make it very difficult for individuals who are deaf or have hearing loss communicate. On top of this, it's not actually possible for everyone to wear masks - disabled people and individuals with hidden impairments fear judgement and harassment if they were to be seen without one. This has led to the creation of 'exemption cards' to make people feel safer and more confident going out in public.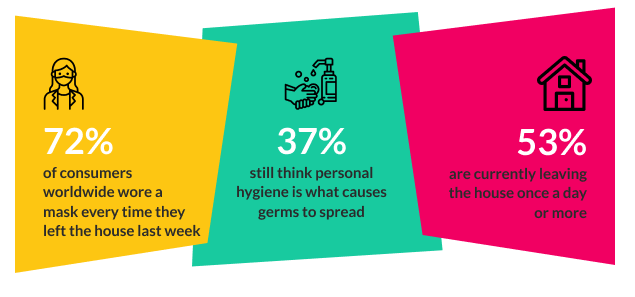 Streetbees' Return to Life solution uncovers how the consumer world will evolve - for markets with lockdowns being lifted, and local restrictions being introduced. Powered by our predictive Machine Learning models, we are able to discover emerging trends, identify the ones that are likely to persist, and project the recovery for different categories.