COVID-19 is more than a health pandemic, it's a psychological one too
Streetbees Team
March 23, 2020
Every single person is facing an unprecedented struggle - from economic and financial uncertainty, to prolonged loneliness, to the very real health risks of the COVID-19 pandemic.
Governments are updating their advice and imposed measures on a daily basis and the world is struggling to cope with what's happening right now, not to mention what's to come. 
Finding our purpose
At Streetbees, we wanted to do our part and give voice to people to share their fears and concerns - and what they need from their governments and loved brands.
The guidance from governments and the communications from brands have a huge impact on public sentiments. Here in the UK, we have seen the BIGGEST SWING IN FEAR LEVELS last week as we moved from relatively mild measures to potentially a complete lock down.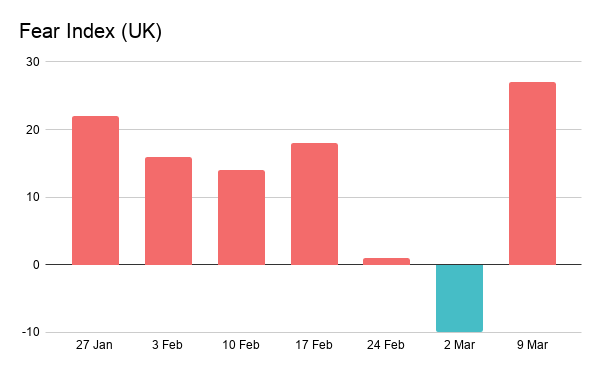 Hopefully by now, we're all aware that COVID-19 is a far greater to those who are older or with pre-existing health conditions - and this is being reflected in anxiety levels of different age groups. For example, in Italy 100% of people aged 55+ are fearful in Italy whereas only 48% of millennials are. 
As countries progress at different stages, we're seeing huge shifts in mood some going from vastly positive to highly fearful within just a few days. In China, the peak of the virus has passed and residents are starting to come out the other side - the rigid lockdown is easing and people are returning to their everyday lives, along with a decline in anxiety. 
Can we expect this for the rest of world in the next 2-3 months or will the long-lasting effects overshadow the virus itself? 
To read more about our most recent findings on consumer sentiment around the world, read our latest article here.