Giving functional food the benefit of the doubt
Streetbees Team
December 13, 2019
Consumers' definition of healthy eating is forever changing - what used to be  'drink 8 glasses of water and eat your 5 a day' has evolved into incorporating a variety of functional benefits into our diets. From plant-based to energy to stress reduction - are we demanding more from our products than ever before?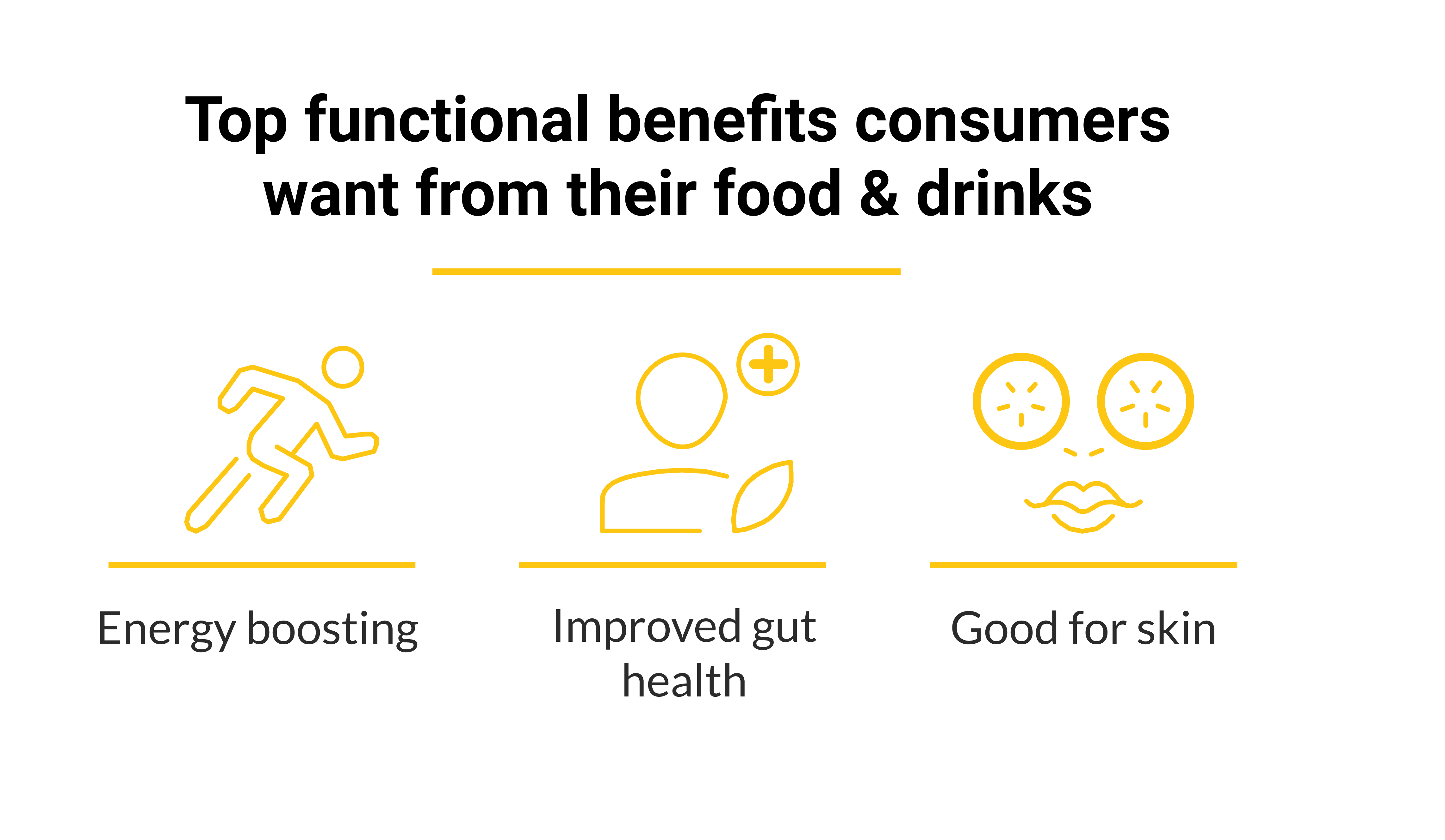 Veganuary is nearly upon us! McDonald's is officially launching a vegan meal in the UK as of Jan 2020 - just in time for everyone's New Year's Resolutions and healthy intentions. What makes this different to the many other plant-based alternatives out there? The new veggie dippers are 'fully' vegan and approved by the Vegan Society - unlike other products that are cooked in the same equipment as meat and dairy.
It's time for high tea. CBD-infused herbal tea is coming to Canada thanks to AB InBev's Labatt - while there's still some confusion over CBD products, Canada will be legalising them as soon as next week. It's a great way for alcohol companies to branch out of their existing product ranges and tap into the greater wellbeing marketplace. The question remains - are CBD products here to stay, or will it be a passing infusion fad?
Brew won't believe it. In 2020 you can expect to see Pepsi Café - coffee-infused cola - hit the shelves. The new product hopes to revitalise the cola industry as other RTD beverages have gained steam over recent years - and although not the first time it's been tried, the concept is yet to really make traction among consumers. Will 2020 be the year of the cola-coffee hybrid?
The buzz on the street.Nestle is launching two new products in 2020 - a caffeinated energy water and a §mineral infused water. Low energy has become somewhat of an epidemic in Western lifestyles, fuelled by non-stop on the go schedules and highly processed diets - this is creating a valuable opportunity for position themselves as a healthy, convenient solution. But will this become yet another crowded market as natural energy drinks and food become more and more popular?
We know how important moods plays in consumers' food and drink choices - did you know that when looking at global consumption moments, 'tired' was the third most common emotion? It's even more prevalent than 'hungry'! Feel free to reach out if you want to better understand the emotional context of your target audience.